Home
The Travel Bug Home
…..the good, the bad and general advice from someone who has been there, done it, been through it and survived….just!
---
PLEASE NOTE: I AM NOT AN AGENT. THE ONLY BULGARIAN PROPERTY LISTED FOR SALE ON THIS SITE BELONG TO ME. SORRY I CANNOT HELP YOU SELL YOUR PROPERTY BUT I HOPE THIS SITE CAN HELP OTHERS MAKE THE RIGHT DECISION TO BUY HERE, MOVE HERE OR JUST VISIT THIS BEAUTIFUL COUNTRY OF BULGARIA WE NOW CALL HOME. 
---
I moved to Bulgaria in 2006, after visiting the country many times over the course of two years. I lived there permanently for around 2 years before deciding I needed to get out and so I headed for France. I ended up buying an apartment in France and running a property management business in the Alps, spending winters in France and summers in Bulgaria. Then in 2013 we decided to once again make Bulgaria our main home. The aim of this site is to give people an insight into life in Bulgaria and the problems and issues you can and may face here, keep people updated on changes in Bulgarian property legislation and the property market, as well highlighting the beautiful nature, amazing culture and history of the place and showing what Bulgaria has to offer – either as a holiday destination, somewhere to relocate to or just invest in. I am not an agent, although did spend the first few years (the boom years!) arranging viewing trips, sourcing Bulgarian property for people, helping others relocate to Bulgaria and renovate old Bulgarian houses and worked in partnership with a couple of real estate companies. I have faced horrendous problems with builders, been dragged through the Bulgarian court system numerous times, had issues with other expats, lost money, had some good times and some bad times.
I have chronicled my Bulgarian property purchases, renovations, legal troubles, property sales and more (use the menu above).
But briefly about me (full story here but grab a beer or glass of wine first :)). Like many people my search for property began on the internet. It was 2004 and I was looking to invest in Bulgarian property somewhere near a ski resort. I ended up putting a deposit down on an apartment in Bansko (despite never having been there). However the ink was barely dry on the contract when that all went pear shaped and there began a long battle with the developer and agency which resulted in me eventually pulling out of the purchase and taking the agency to court in the UK for misrepresentation. More on this on the "About Me" page and also I wrote an eBook about my experience to warn others (My Bulgarian Nightmare).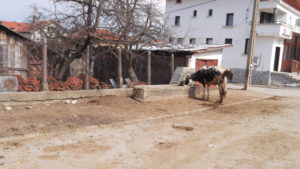 From the first trip over I loved Bulgaria – the way the goats and cows still wandered down the streets making their way home each evening, the curious locals willing to put on a full table of food at the drop of a hat for you, the fact that there was mountains and skiing, lakes and forests, beaches and everything in between in one (fairly small) country. I made several trips over to Bulgaria travelling around and viewing property in 2004 and 2005. I viewed property with a number of different Bulgarian real estate agents – some good, some bad and some indifferent. I made my first purchase of a Bulgarian property in summer 2005 – a small house, full of character with a good sized plot and lovely mountain views (now sold to friends who are renovating it). Buying and selling Bulgarian property developed into a side line and then a full time business – sourcing property for other British. And along the way, I would see properties that I liked, that I thought were cheap (at the time) and so bought several more. In 2006 I decided to move over to Bulgaria with my long term partner (although in the end he never came) and designed and built a new house from scratch. That in itself turned into a complete nightmare cultivating in several court cases which dragged on for over 5 years and cost a fortune. I bought a couple more properties, renovated several, rented a couple out and at one stage had around 12 properties.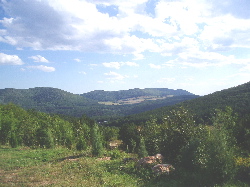 However, in 2010 I decided it was silly to have all these old rural houses sat falling into further disrepair. I was not interested in doing more renovations at that stage and it was an awful lot of hassle to have properties spread about the region, trying to check regularly on them, keep the gardens in check and pay taxes at different municipality offices and so forth. So I started to sell off the properties not located close to where my main house is and took a fairly large loss on a lot of these, however it was the right thing to do and made life much easier. I also purchased three apartments on the coast, two near Sunny Beach (now both sold) and one in Sozopol. Our time is now mostly taken up with the Bulgarian dog charity we have set up over here in Bulgaria and our neutering program for stray and village dogs and cats. After some disastrous tenants we have no interest in renting out any properties, and I can't see us doing any more major renovation jobs, although we are keeping one old place next door to our main home as a project to potter on with and try some different eco-building techniques and have also purchased the other house next door so we can expand the barns and dog pens and garden. We have just one property left for sale and have purchased a property to turn into a neutering clinic……so I suppose we are going to be pretty busy still!!!
Things have changed a fair bit in Bulgaria since I first started visiting and moved here. Back in 2006 Bulgaria was "the" hot spot to buy in and the British and Irish came here in their droves to buy houses. Many came for a weekend or a week, bought a house or two and have never been back since. Many people invested in off-plan apartments, taken in by the promise of large capital gains and guaranteed rental income and got badly burnt. There were posters everywhere urging you to buy new-build apartments and cash in on the boom. But when the recession hit the UK and Ireland (and many other countries), it had a knock on effect here and the property bubble burst, leaving many with apartments and houses worth only a fraction of what they paid for them, whilst others lost everything they had invested when developers disappeared over night with millions of investors money, leaving half built apartment blocks. Prices plummeted, with many properties losing half of their perceived value. The situation remained pretty much the same right through until 2011. Things then looked to improve slightly in 2012 and 2013, many fuelled by Russians buying and through a more local market for property sales and purchases.  But the troubles in Ukraine and the collapse of the Russian currency saw less buyers from the former Soviet states in 2014. The National Housing Agency in Bulgaria states that the property market has stabilised and there are small signs of a slow but steady recovery, with prices and sales up by the few percent on the last year. Brexit is now a worry for many, either current owners or those that were planning a move.
Personally I feel it is more a case of prices now being more realistic. Back in 2005 and 2006 when "us Brits" discovered Bulgaria we were led to believe that an old falling down wreck for 10,000 Euros was the bargain of the century, that an apartment on the coast or in the ski resort for just 60,000 Euros was a great deal. But these prices were all just on paper and could never be sustained. Now you can pick up old wrecks for a couple of thousand Euros, a small renovated place for around 20,000 to 30,000 Euros and a larger renovated property for around 50,000 Euros. And an apartment at the coast or in one of the ski resorts can be as little as 15,000 Euros depending on the complex and location. Obviously like any country there are areas that are more expensive and better developed than others.
Many of the fly-by-night agents and developers have folded or fled. There are still a fair few British trying to escape the rat race of Britian, but there are also many who moved here with the dream of living a relaxed and easy life in the sun, who are desperate to sell and return to their home country, either because of failing health, a wish to be near their family, financial troubles or just a desire to return to the country they were born in and know best. Prices here for fuel, electric, food etc have all risen signifcantly in the last few years and many are finding they cannot sustain the lifestyle they once had and want here.
As I am very busy with the charity and no longer as actively involved in the property market as I was, I no longer send out the newsletter very regularly and the blog is updated only every now and then. But I am happy to try and answer any questions you may have and help where I can.
Rachel